YESHIVA SUKKAT DAVID
ישיבת סכת דויד
Messianic Distance school For out of Tziyon will go forth Torah, the word of YHWH from Yerushalayim. Isaiah 2:3
Becoming a true disciple according to the commandment given by Yeshua, while reopening the old wells!
Torah – Biblical Feasts– Brit Chadasha Jewish Commentary- Biblical Archaeology
ACCESS TO THE FIRST YEAR OF THE YESHIVA
The

Distance Messianic Yeshiva

is the answer to a growing need in the Body of Messiah. It is meant for those who want to deepen their Torah knowledge and go back to the Jewish roots of their faith, while discovering the Presence of the Messiah from the beginning of the Book of Genesis until the Book of Revelation:
For if you really believed Moshe, you would believe me; because it was about me that he wrote. But if you don't believe what he wrote, how are you going to believe what I say?" John 5:46-47
We offer Three Options for the Study of Torah:
FREE CLASSES : Thoses classes teach about the Weekly Torah Portions read each Shabbat at the synagogue. The commentaries are based on Jewish sources from a Messianic view. It is a good start for anyone who wants to study Torah. They are an abridged version of the studies developed in the options below.
PERSONAL ENRICHMENT: Purchase your courses ans study at your rhythm. Those courses are the same than at the Yeshiva (School) but with no homework nor graduation.
YESHIVA ENROLLMENT with graduation and homework to send twice a month to become a Moreh (teacher) to deepen your knowledge. Meant for the ones who want to study seriously and get immersed in Jewish thinking. This training will address Torah, Biblical Feasts, Basics of Kabbalah with Jewish commentaries of the Brith Chadasha (NT). This last video course is for advanced students. It will lead you into a deep dimension of knowledge of the Messiah and the particular structure of the Brith Chadasha (NT).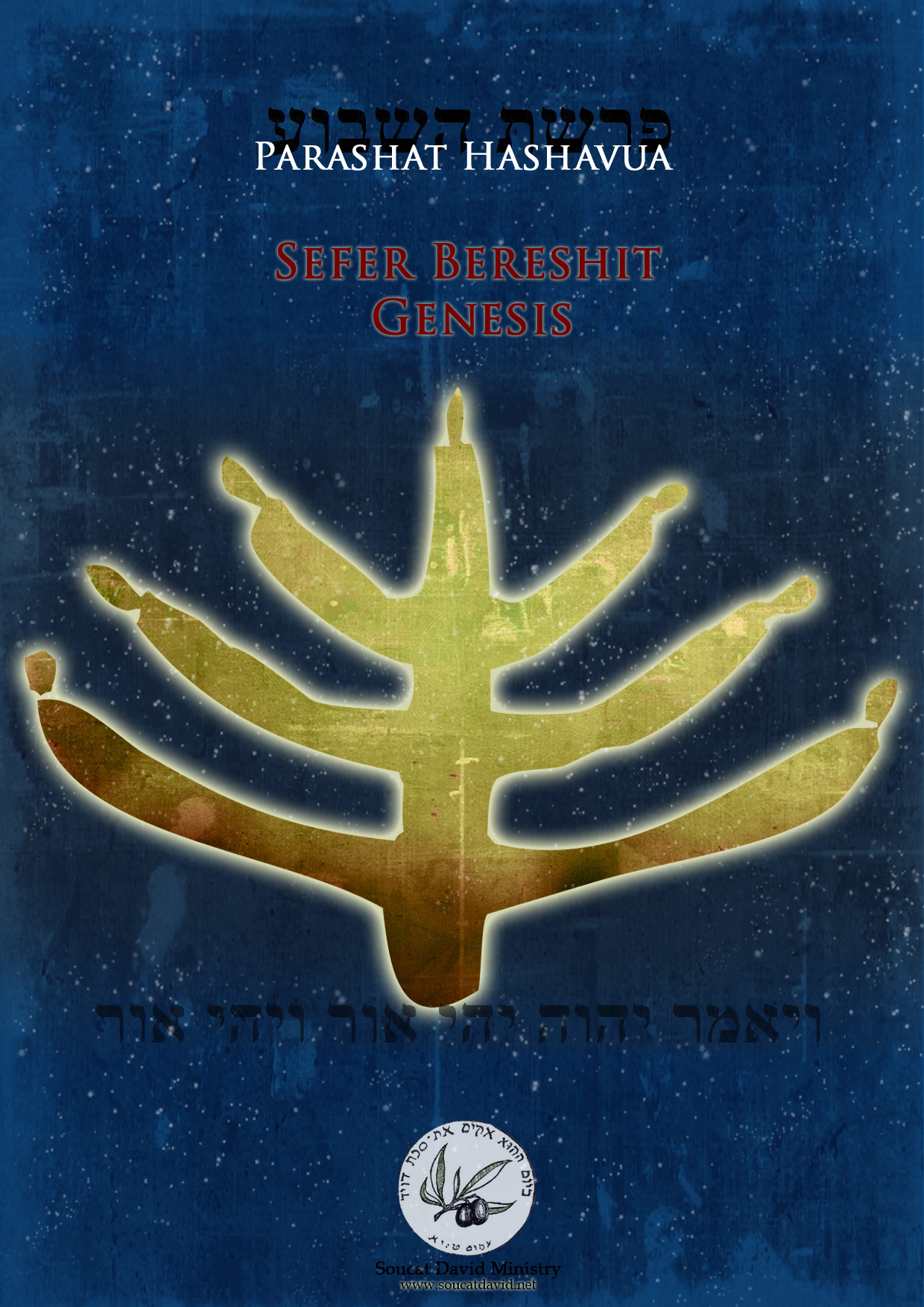 TESTIMONIES
Wow! The very best in-depth study I have ever seen. The depth of the information and the detail analyses is most impressive. The studies are also formatted excellently and are extremely user friendly. To top it off, it is saturated with just the revealed absolute truth of G-d, Messiah, and Torah. Where have you been hiding all these years,lol.
Truly one of the best investments I have ever made. Especially in the realm of biblical education. I am so blessed that I was lead to the Yeshiva. Thank you for your obedience to HaShem and for sharing the most wonderful truth with our people and the nations. I am exhilarated to be a part of this yeshiva.
I must tell you that I really learned what it meaned: the joy of the law. Every time when I study I felt a tremendoes joy en I couldn't stop with the study. That I never felt with another study. So, I am very excited that I have met this yeshiva. It is worthy.
I feel overwhelmed in my spirit this morning to tell you how much both your studies and friendship have meant this last year; how important they are; and what an immense blessing (which is not a strong enough word) for myself and, by extension, my daughter. I pray without having proper words to express that G-d would shine upon you and pour out upon you in such ways as have not been seen before!
The L-rd tells us in Prov 2:10-11 "When wisdom enters your heart, And knowledge is pleasant to your soul, Discretion will preserve you, Understanding will keep you," This is what the study of Torah does for me--it fills my heart with His wonderful wisdom, delights my soul with the knowledge I gain from knowing Him more and guards my path through understanding His ways. Torah is the structure from which my faith is strenghtened, my trust is built and the foundation for obedience is laid. It is from within this structure that I encounter Yeshua and fall more deeply in love. The borders of my "tent" are always enlarged by the Torah studies prepared by Sukkat David Yeshiva. The depth of knowledge, revelation and understanding that goes into each lesson never ceases to amaze and encourage me. I have looked at many other teachings, but only here do I find that beautiful blend of Spirit and truth!
The lessons have helped me achieve a new level of understanding and insight for the Torah. They have helped the Scriptures come alive. The depth of revelation can not be over stated. I look forward to every lesson with great anticipation. I am thankful for each explanation and thought provoking statement. Writing the papers has also helped me check my understanding. I have learned from each paper. The understanding has helped me witness to others and helped develop my faith for times when life becomes challenging. I have grown over the past year with these lessons more than with any other study I have attended. The reason for this is that the whole picture is beginning to come together. It is with great anticipation I am looking forward to year number 2.
The yeshiva studies have been extremely beneficial. The materials for the parasha readings have increased my understanding and knowledge of the L-rd as well as the Word of G-d. The materials have also deepened my relationship with the L-rd and helped construct a passion for the Messiah that is far beyond words. Studying the Torah is both beneficial and exciting because it allows us to prepare for the grand finale of the coming of Messiah. We literally read and see how each parasha has a meaning and purpose, one that ultimately leads to the knowledge of G-d. It is an incredible honor to study Torah and I would encourage everyone to do so.
Featured Courses

3 payments of €170/month- /mensuel
View All Courses- Voir tous les cours